by Audra:
I have written in the past about the importance of discovering sources of inspiration everywhere in the world around us, and I wanted to share an amusing anecdote about a very recent example.
So… while preparing dinner one day, I became captivated by the beauty of the forming water bubbles at the bottom of my cast iron wok – sooo lovely and ethereal. I watched while they evolved and quickly snapped some photos to capture them before they disappeared. I showed them to my husband and told him laughingly, "You're going to see these turned into a conceptual painting of an ovum in the near future!". (Cue rolling eyeballs.)
Well… here is the inspiration, and the artist's representation that it gave rise to: an image of an ovum surrounded by its corona radiata.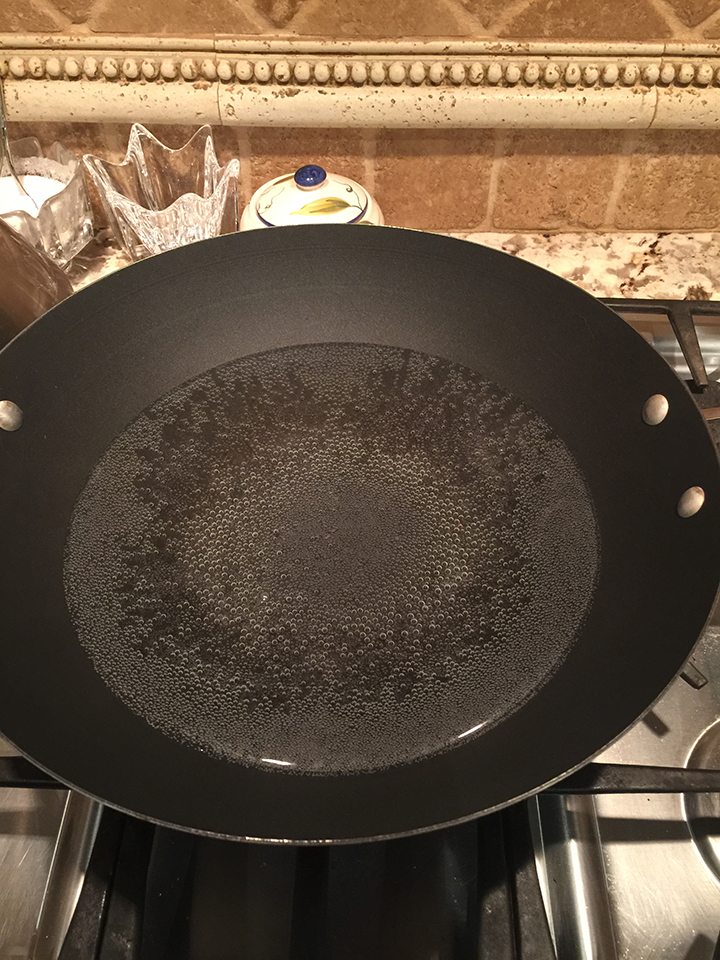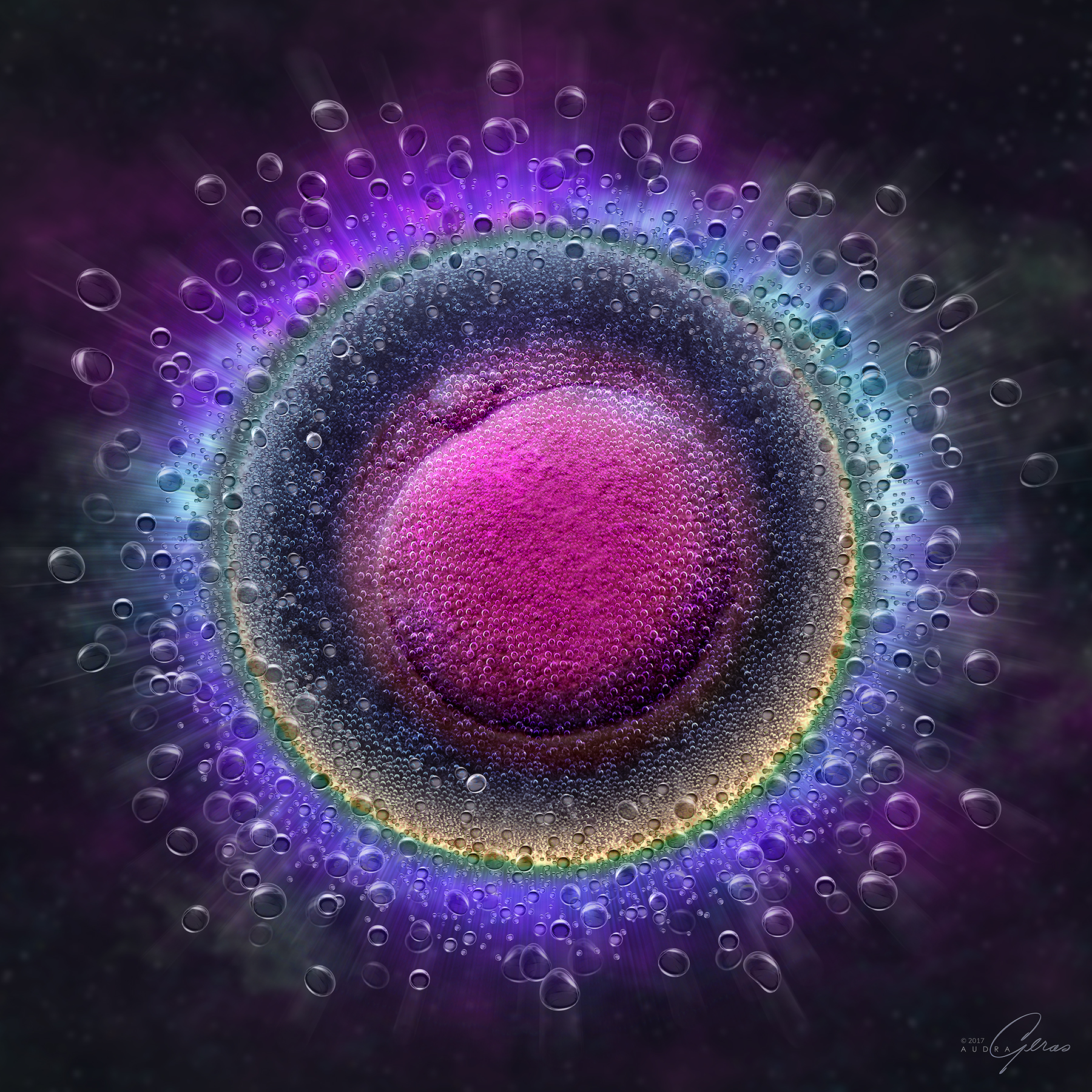 I've always had a heightened awareness and appreciation for the intricacy and beauty of nature, both on the level of the 'microverse' and of the 'macroverse'. Subtle and overlooked or neglected beauty especially fascinates me… like the unexpected delicacy and grace of a weed blooming from a crack in the city pavement. Sometimes, when the light is just right, and the shadows are just so, such vignettes are gifts of stunning beauty that, sadly, most often remain unnoticed – I've always noticed.
It's astonishing how most people go through life oblivious to what's around them. One morning, driving along the coast of Lake Ontario, I was stunned to see that the entire surface of the lake was covered by thousands of will-o-the-wisp-like spirals of mist rising every five feet or so. I'd never seen anything like it! It was a truly magical vista. But when I glanced at the other drivers around me, there wasn't a single person who was taking even the slightest notice!
How sad… Of course my husband, Niclas, said that they were all busy watching the road, as I should have been – Hahaha!
The important point I want to make is that there are sources of awe and inspiration everywhere, one only needs to have a sensibility to their existence. Take the time to look… you may never have the chance again!