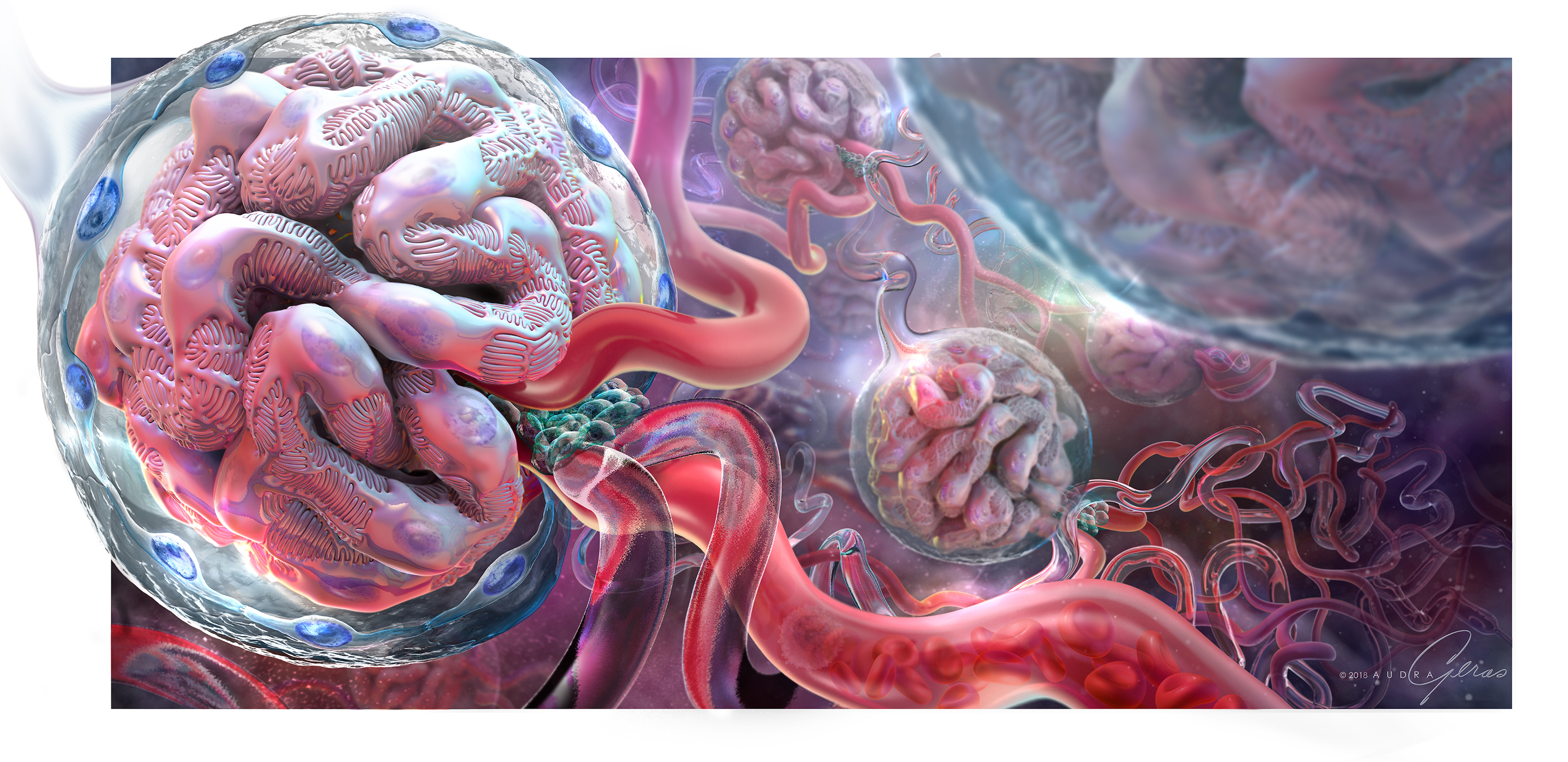 We've decided to feature recently completed projects in our blog section to let you know what we've been up to. Hope you enjoy this first image entitled, Glomeruli of the Kidney. The illustration was created by Audra for a biotechnology company.
This 3D illustration features the structure of a glomerulus, the basic filtration unit of the kidney, within the environment of a kidney cortex. Glomeruli are capillary clusters or knots that are enveloped by interdigitating podocyte cells and ensheathed by a capsule known as the Bowman's capsule. The Bowman's capsule is an expansion of the proximal convoluted tubule and consists of a membrane formed by parietal epithelial cells. The green cells shown are known as extraglomerular mesangial cells. These cells synthesize renin, a hormone involved in the renin-angiotensin autoregulation system of the kidney.
Glomerular disease impairs the ability of the kidneys to filter out and eliminate toxins.