Our Studio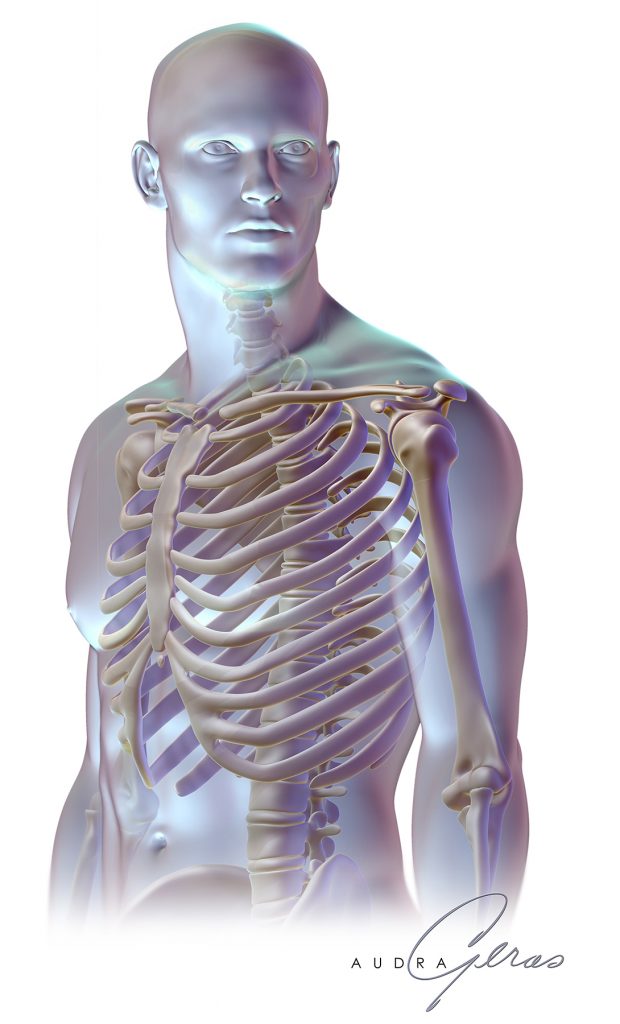 Geras Healthcare Productions is a boutique studio internationally recognized for outstanding visual medical communications. We create custom medical illustration, 3D models and animation, and offer full video production.
We are visual storytellers who are passionate about our work – solving communications challenges by translating complex science and medicine into clear, accurate, and breathtaking visuals.
We have the skills and experience needed to create custom visuals in widely diverse styles. If you don't see exactly the 'look' you had in mind, but you like the quality of our work, tell us what you are envisioning. Whether the need is for a simple infographic, or a sophisticated 3D illustrated mural or animation, our studio will create the perfect customized visual to tell your story.
Under the direction of biomedical artist, Audra Geras, our studio's in-depth scientific understanding, problem-solving skills and signature creative vision have resulted in over one hundred international Awards of Excellence. Audra's educational background includes an honours degree in Biology, as well as a specialized degree in Biomedical Communications from the prestigious University of Toronto program.
Medical illustration
Audra's medical illustrations speak for themselves. Her paintings have been featured in numerous international solo shows, including exhibits in London, Basel, Budapest, New York, New Jersey, Washington, Los Angeles and Toronto, as well as in many group shows, including the prestigious juried exhibition of biomedical art at TedMed in San Diego.
Medical Animation
GHP's 3D animated videos have a distinctive style defined by fully-realized biological environments, stunning visual and atmospheric effects, and original musical soundtracks. Most importantly, our studio's 3D animations are supported by a solid foundation of scientific accuracy and the latest technology.
Our Team
The GHP team of specialized artists is absolutely dedicated to doing great work.
Audra and the core GHP team work directly with every client, every step of the way, to ensure that the process is straightforward, stress-free and fun.
Our clients tell us all the time, "We love working with you!"  Let us show you why.
Geras Healthcare Productions Management:
Audra Geras  •  President, Creative Director and Biomedical Artist
Leoung O'Young  •  Vice President and Technical Director
William Pleydon  •  Animation Director
Larry Adlon  •  Visual Effects Director
Tricia Weber  •  Representative/Business Development
Dr. Niclas Stiernholm  •  Scientific Director